Byce & Associates, Inc.
ArtHop Details
306 S Kalamazoo Mall, Kalamazoo MI 49007
Stop #: 8
Time: 5:00pm - 8:00pm
Featuring
About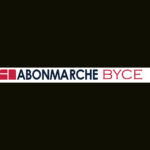 Byce & Associates, Inc. is a team of imaginative and practical design professionals for the built environment. We provide our clients with service excellence, resulting in long standing relationships. As the owner's advocate, we utilize creative problem solving to provide an economical, functional, and sustainable facility." Byce & Associates, Inc. has provided design, engineering, and project management services to our local, regional, and national clients for over sixty years. Our Professional Architectural and Engineering services encompass from initial Facility Assessments, Planning, Project Studies, and Master Plans, to full scale, full service Architecture and Engineering services Project experience includes a strong emphasis in local, county, and state governmental related projects, industrial, institutional, healthcare, correctional, educational, and commercial facilities.